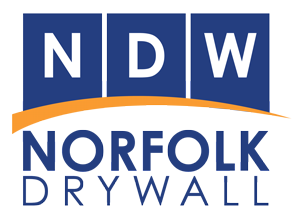 This privacy policy sets out how Norfolk Drywall Ltd (NDW) and NDW Labour Supply Ltd (NDWLS) uses and protects any information that you give us.
NDW & NDWLS are committed to ensuring that your privacy is protected. Should we ask you to provide certain information by which you can be identified, then you can be assured that it will only be used in accordance with this privacy statement.
NDW & NDWLS may change this policy from time to time.  If any changes are made to the policy, we will advise accordingly to ensure you have the opportunity, to advise us if you are not happy with such changes. This policy is effective from 1st April 2018.
What we collect
The information we collect from you will vary depending on the relationship you have with us as a company.  This information we may collect could include some or all of the following.
Name, address, phone numbers, email address, unique tax reference (UTR) number, national insurance number, bank account details, next of kin details, medical information.
We also collect data from our vehicles where tracking devices are fitted.
What we do with the information we gather
We require this information to understand your needs and provide you with a better service, in particular for the following reasons:
Maintain internal records in accordance with applicable legal and regulatory requirements.
Process financial and verify your identity when and where this is required with external bodies such as HMRC.
We may contact you by post, email or telephone.
Tracking devices collect data on location and speed of vehicles while in use. We use the data solely to meet the requirements of our companies' insurance policy.
Security
We are committed to ensuring that your information is secure. In order to prevent unauthorised access or disclosure, we have put in place suitable physical, electronic and managerial procedures to safeguard and secure any personal data/information we collect.
We will not sell or rent your information to third parties.  We will not share your information with third parties for marketing purposes.  All staff with access to your information have a duty of confidentiality.
We may pass your information to our third-party service providers, agents, subcontractors and other associated organisations for the purposes of completing tasks and providing services to you on our behalf.
However, when using such third parties we only disclose the information that is necessary to allow the service to be effective and that all third parties are contracted to keep your information secure and not to use it for their own purposes.
We try to ensure protection of your personal data; however, we cannot guarantee the security of any information you send to us electronically, and you do so at your own risk.
Website privacy and cookies
Cookies are only active as part of our registration with search engines. Our website is purely for information purposes only, all options on how to contact us are given on our contact us page.
Cookies allow web browser applications to respond to you as an individual. The web application can tailor its operations to your needs, likes and dislikes by gathering and remembering information about your preferences. You can choose to accept or decline cookies. Most web browsers automatically accept cookies, but you can usually modify your browser setting to decline cookies if you prefer.
A cookie in no way gives us access to your computer or any information about you, other than the data you choose to share with us.
Our website may contain links to other websites of interest. However, once you have used these links to leave our site, you should note that we do not have any control over that other website. Therefore, we cannot be responsible for the protection and privacy of any information which you provide whilst visiting such sites and such sites are not governed by this privacy statement.
You should exercise caution and look at the privacy statement applicable to the website in question.
Controlling your personal information
We will not sell, distribute or lease your personal information to third parties unless we have your permission or are required by law to do so.
You may request details of personal information which we hold about you under the Data Protection Act 1998. If you would like a copy of the information held on you, please write to our Data Protection Officer.
You have the right to ask us to restrict or delete any personal information we have about you where we are legally allowed to do so.  Please contact our Data Protection Officer.
If you believe that any information we are holding on you is incorrect or incomplete, please write to or email us as soon as possible, at the above address. We will promptly correct any information found to be incorrect.
Contact Information
Data Protection Officer
Matt Gilchrist, Norfolk Drywall Ltd, 251 Holt Road, Horsford, Norfolk, NR10 3EB.
Email – matt@norfolkdrywallltd.co.uk
Phone – (01603) 8917973
Complaints
We would endeavour to directly resolve all complaints in the first instance.  You have the right to lodge a complaint with the Information Commissioners Office.
Information Commissioners Office
Wycliffe House
Water Lane
Wilmslow
Cheshire
SK9 5AF
Phone – (03031) 231113 or (01625) 545745
Website – https://ico.org.uk/concerns